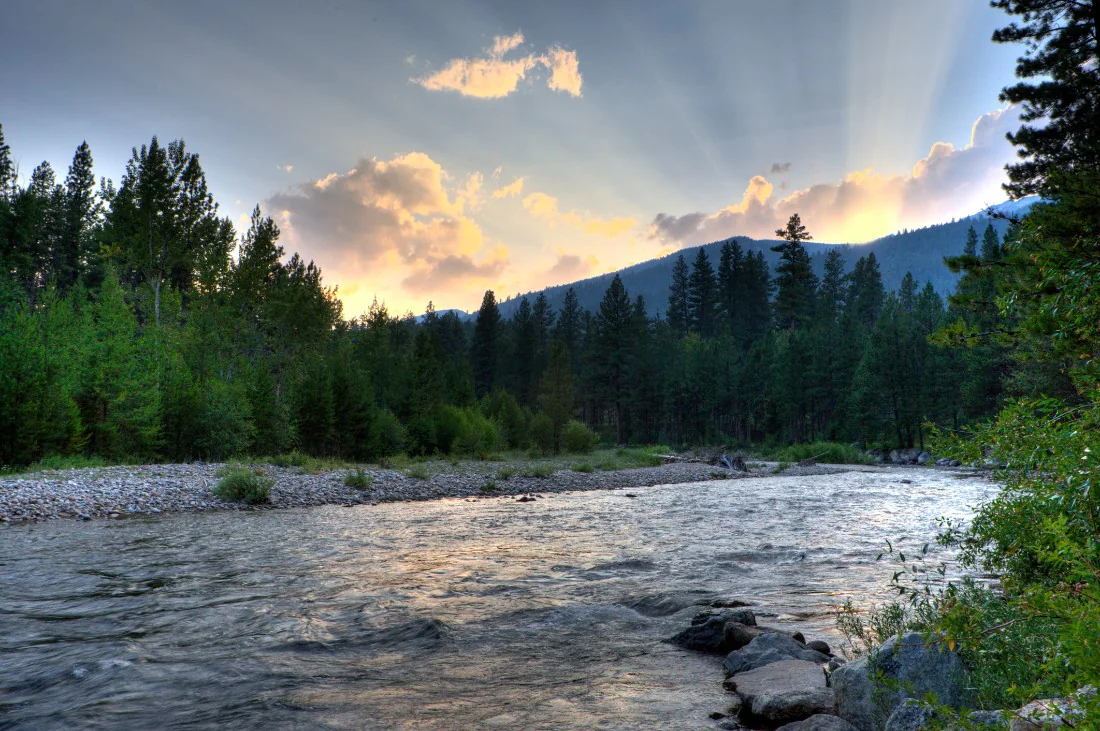 Picture perfect and economically progressive, Hamilton, Montana is a dream for many people looking for a tranquil community to settle. This small city sits at the heart of the Bitterroot Valley where the perennially snow capped Bitterroot Mountains dominate a breathtaking landscape of majestic peaks, lush forests, and flowing rivers.
Underneath this rustic beauty, Hamilton is buzzing with economic activity. The county seat of Ravalli County, the city is home to some of the region's major employers and is the center of trade for the numerous farms, orchards, and ranches in the valley. Every summer, the downtown area fills up with visitors who come to experience the town's quaint and historic charm, or make it the base for their nature adventures.
The Hamilton, Montana real estate market offers plenty of opportunities for homebuyers. Whether you're looking for a getaway mountain property, planning to start your very own ranch, or searching for the perfect home for the family, Hamilton has something to suit your needs.
A brief history
The Bitterroot Valley was originally home to the Salish and Pend d'Oreille Native Americans, and was explored by Lewis & Clark in 1788. The first non-native settlers in the area came in 1841 with the St. Mary's Mission led by Jesuit priests.
In the late 19th century, Marcus Daly – one of Montana's "Copper Kings" – transformed the area into a timber town to supply needed lumber to his copper mines. The town was incorporated in 1894 and was named after Daly's front man James Hamilton who was a key figure in platting and developing the community.
Marcus Daly made Hamilton his summer retreat and built a home here in 1896. Originally named Riverside, the property is known today as the Daly Mansion and is one of the major attractions in the area. Daly also purchased more land around Hamilton, which he used for breeding and racing horses.
After his death in 1900, Hamilton's economy was sustained first by the boom of the Bitterroot apple in 1907, then by the founding of the Rocky Mountain Laboratory in the 1920s and 1930s.
A CLOSER LOOK AT HAMILTON, MONTANA
Economy and job market
Bitterroot Valley is flanked by the Bitterroot Mountain Range and the Sapphire Mountain Range, attracting thousands of backpackers, fishers, and nature lovers particularly during the summer months. As the largest town and commercial center of Bitterroot Valley, Hamilton hosts a large bulk of these visitors annually.
US Highway 93 bisects Hamilton, bringing plenty of pass through trade for those heading further north of Montana or south into Idaho. The city is also a favorite destination for residents of nearby Missoula who come to Hamilton for both work and leisure.
Moreover, Hamilton is home to Bitterroot Valley's largest employers, which include the Rocky Mountain Lab, a GlaxoSmithKline lab, Marcus Daly Hospital, and the Bitterroot National Forest Service. The Rocky Mountain Lab was opened in Hamilton in 1928 to combat spotted fever, and has since become a major economic contributor to the valley.
Tonix Pharmaceuticals has recently signed a development agreement with the city and announced plans to build a $25 million biotech facility here. They plan to employ up to 70 researchers and scientists, as well as manufacturing and technical support staff.
Hamilton's residents
As of 2022 Census estimates, Hamilton has a population of approximately 5,165, a roughly 10% increase from 2020. The median age in the city is around 48.6 years, and residents are an almost equal mix of families and singles.
As a small city, it is easy for residents to know and make friends with each other. Hamilton hosts several festivals each year, and along with establishments like the Hamilton Public Library and Hamilton Golf Club, they provide locals with plenty of opportunities to get together and engage in shared activities.
Many locals are small business owners with charming shops and establishments in the historic downtown area, making shopping and dining a communal experience among friends and neighbors.
One thing that many residents share is the love for the outdoors, with the nearby Bitterroot and Sapphire Mountains offering an abundance of outdoor activities, from hiking and biking to camping, hunting, and fishing.
Top attractions and activities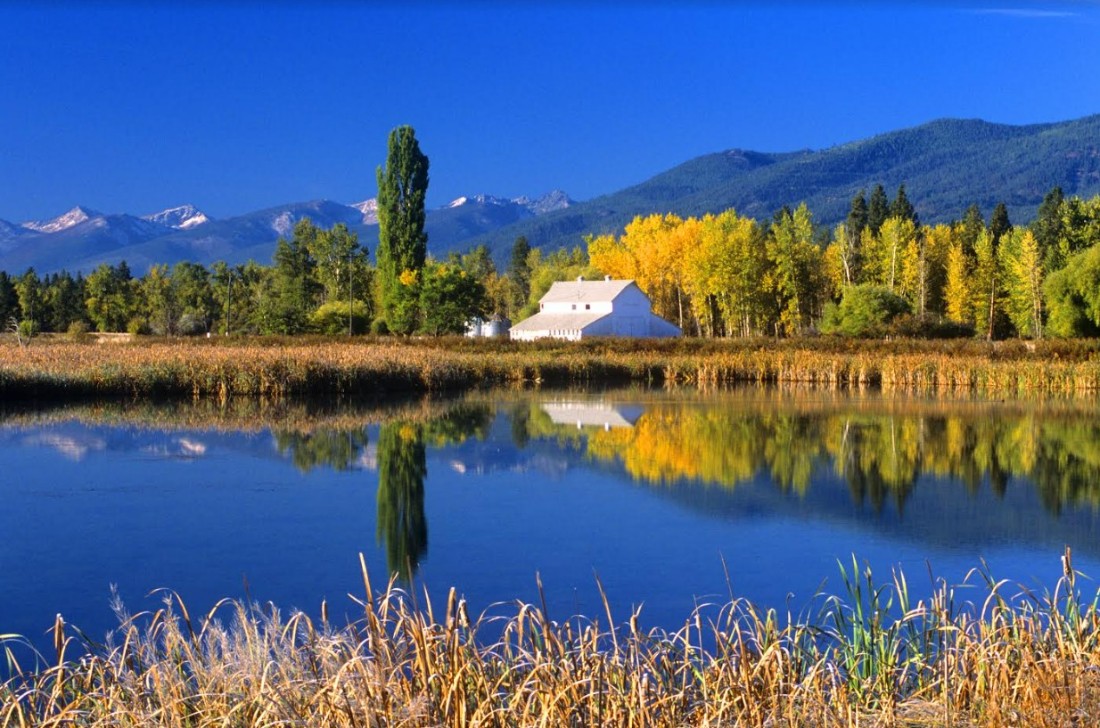 Vibrant Hamilton is far from a sleepy rural town. The city has a rich cultural scene, and the historic downtown area brims with art galleries, book and music shops, wineries, breweries, and charming mom and pop stores. And, of course, there's the endless array of outdoor activities offered by the vast nature parks and unspoilt wilderness areas of Montana.
Here are some of the top activities that await you in Hamilton.
Explore the Bitterroot National Forest

Encompassing 1.6 million acres of undisturbed wilderness in Montana and Idaho, the Bitterroot National Forest is home to numerous wildlife species, miles of trails, exciting camping grounds, and scenic lakes, streams, and rivers. You can be as adventurous as you want and go mountain biking or hiking on scenic trails, or hunt game species such as elk, bighorn sheep, and antelope in designated game ranges and habitats. Or you can choose more laidback activities such as fishing on alpine lakes and streams, camping, or bird watching and photography.

Go fishing on the Bitterroot River

The Bitterroot River flows through Hamilton, meandering 80 miles along the foothills of Sapphire Mountains and Bitterroot Mountains. The river offers excellent fly fishing opportunities all year round, with several species of aquatic insects hatching throughout the year, and native cutthroat and bull trout thriving in the waters. Other prize catches include rainbow, brook, and brown trout, as well as the occasional Mountain Whitefish and Pike.

Play golf at Hamilton Golf Club

Considered as one of the best public golf clubs in the Northwest, Hamilton Golf Club first opened in 1924 on land previously owned by Marcus Daly. The 18-hole championship golf course offers a challenging game for players of all skill levels amid spectacular views of the Bitterroot and Sapphire Mountains. The full service clubhouse houses a bar and concessions area, as well as a pro shop and a driving range.

Tour the Daly Mansion

Get a slice of local history by visiting the beautiful Daly Mansion, the summer home of town founder Marcus Daly and his family. Constructed in 1896 in the magnificent Queen Anne style, the mansion has a total floor area of 24,000 square feet and sits on 46 acres of wooded land. It has 25 bedrooms, 15 bathrooms, and 7 fireplaces – 5 of which are adorned with marble imported from Italy.

Go art gallery hopping

Downtown Hamilton is home to several art galleries featuring the works of local and guest artists, many of which are inspired by Montana's culture, lifestyles, and landscapes. You'll find a wonderful array of paintings, sculptures, photographs, jewelry, and other artworks in various media. Studios like Corwin Galleries and Painted Color Ceramics offer classes and workshops to bring out the artist in everyone.

Enjoy the nightlife and dining scene

Hamilton's downtown area also hosts fantastic breweries and wineries, as well as distilleries, bars, and liquor stores. You can choose from a wide array of craft beers and whiskeys, wines, and an assortment of spirits to cap your night. The restaurants in the area provide an enticing variety of cuisines, from steaks and barbeques to Italian and French fare.
HAMILTON, MONTANA REAL ESTATE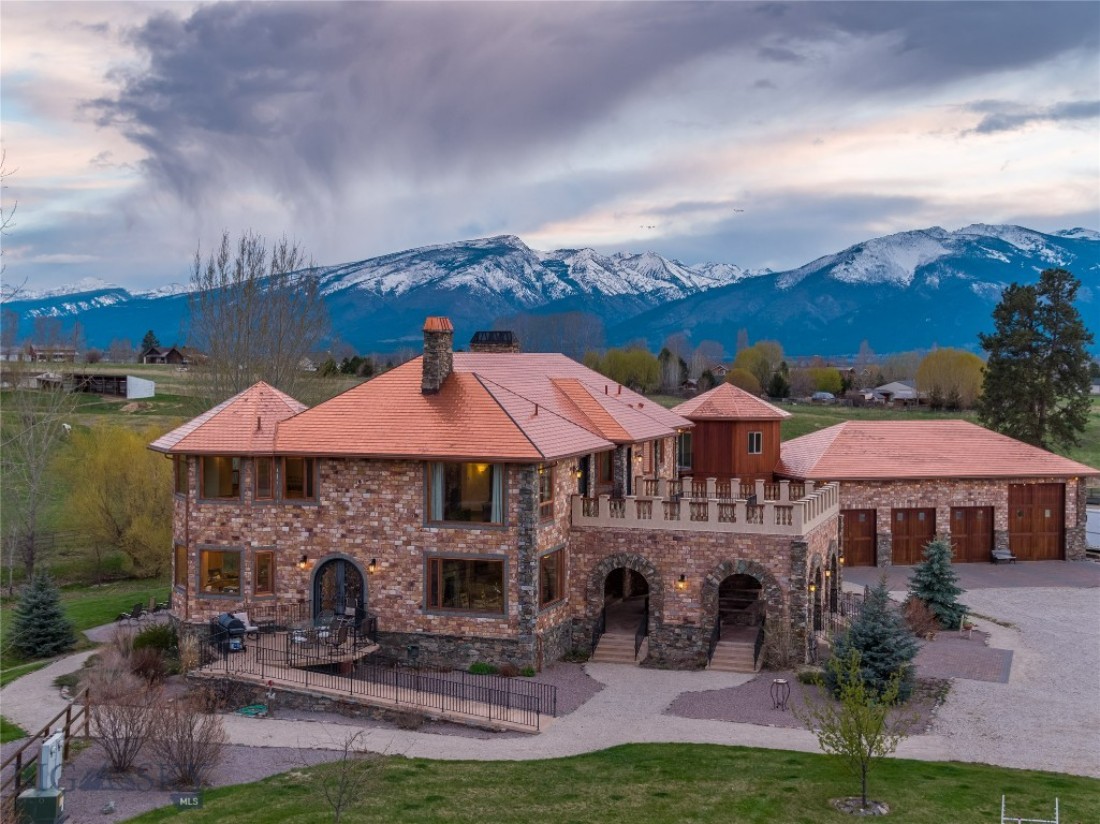 There's no better time to buy Hamilton, Montana real estate than now. As of May 2023, the city was a buyer's market – a trend that has been observed in most parts of the country since the start of the year. Homes sold at an average of 7.7% below their listing price and stayed on the market for an average of 48 days.
For homebuyers and investors, a buyer's market means you have more property options, giving you a better chance of finding the home that closely matches your needs, budget, and preferences. And with less competition for real estate, you also get more bargaining power and wiggle room to negotiate the price with the seller.
Property types, prices, and sizes
In May, the median listing price of homes for sale in Hamilton was $620,000 and the median square footage was around 1,820. However, real estate in the city comes in a wide range of prices, sizes, and property types, giving you ample options in finding the home that suits your unique needs.
Single family homes

Single family homes dominate Hamilton, Montana real estate, but they come in a wide array of sizes and prices.

You'll find acreage properties and estates with lot sizes of around 7 acres to over 33 acres and square footages ranging from 1,500 to 25,000. Prices for these properties are anywhere from just under $1 million to over $9.8 million.

On the other end of the spectrum, there are more modest properties with lot sizes of around 5,000 to over 7,000 square feet and floor areas of around 1,000 to 2,000 square feet. Home prices typically start at $320,000.

Log homes

Log homes in Hamilton include traditional single room structures as well as expansive multi-room properties with luxurious amenities and sophisticated designs. Their rustic style makes them the perfect getaway mountain homes particularly amid the lush Montana outdoors.

Prices of log homes for sale in Hamilton range from around $435,000 to over $1.5 million, and sizes range from about 1,400 square feet to more than 4,000 square feet. They typically sit on expansive land areas of at least one acre to over 10 acres.

Historic homes

Some of the most appealing homes in Hamilton are historic properties built from the late 1800s to the early 1900s. Typically built in the farmhouse style, they have been excellently preserved over the years but updated with the latest fixtures and amenities. If you want to own a piece of Hamilton history, these properties are perfect for you.

Farms and ranches

Farms and ranches dot the rural Hamilton landscape. Whether you're looking to have your very own equestrian or cattle ranch, open a dude ranch as a business, or grow wheat, hay, or other crops, there's a property in the city that suits your goals. Ranging from under one acre to over 150 acres, these farms and ranches give you flexibility on both the type and the size of operation you want to pursue. Many are located close to Hamilton's shops and restaurants, giving you the best of both worlds.

Townhomes and multifamily homes

As Hamilton's population grows, townhomes and multifamily homes provide solutions to the increasing need for additional, relatively more affordable housing in the city. Townhomes in Hamilton typically have square footage of around 1,300 to over 1,700 and feature 2 to 3 bedrooms.

Multifamily homes are still quite limited but are expected to increase in the future. They include duplexes and condos with ample living areas and convenient locations.
Home appreciation rate
One of the best reasons to invest in Hamilton, Montana real estate is the healthy home appreciation rate. Since 2000, home values in the city have increased by around 206.91% or an average of 4.94% per year.
Experts predict that this trend will continue well into the future, especially as interest rates throughout the country continue to stabilize. Hamilton's profile has been rising in recent years, and coupled with new developments in the area, this can translate into greater demand for real estate.
These recent events are expected to further enhance the desirability of Hamilton, Montana real estate:
As previously mentioned, Tonix Pharmaceuticals' just signed a development agreement with the city and plans to build a $25 million biotech facility here – the third biotech facility to be hosted by Hamilton.
Hamilton was the location of two highly popular TV shows, Yellowstone and The Umbrella Academy, which started airing in the last 4 to 5 years.
According to the city's 2021 Existing Conditions report, Hamilton's population is expected to grow by 17% in the next 10 years. As mentioned earlier, from 2020 to 2022 alone, the city registered a population growth of around 10%.
WHY WORK WITH A REALTOR IN HAMILTON, MONTANA?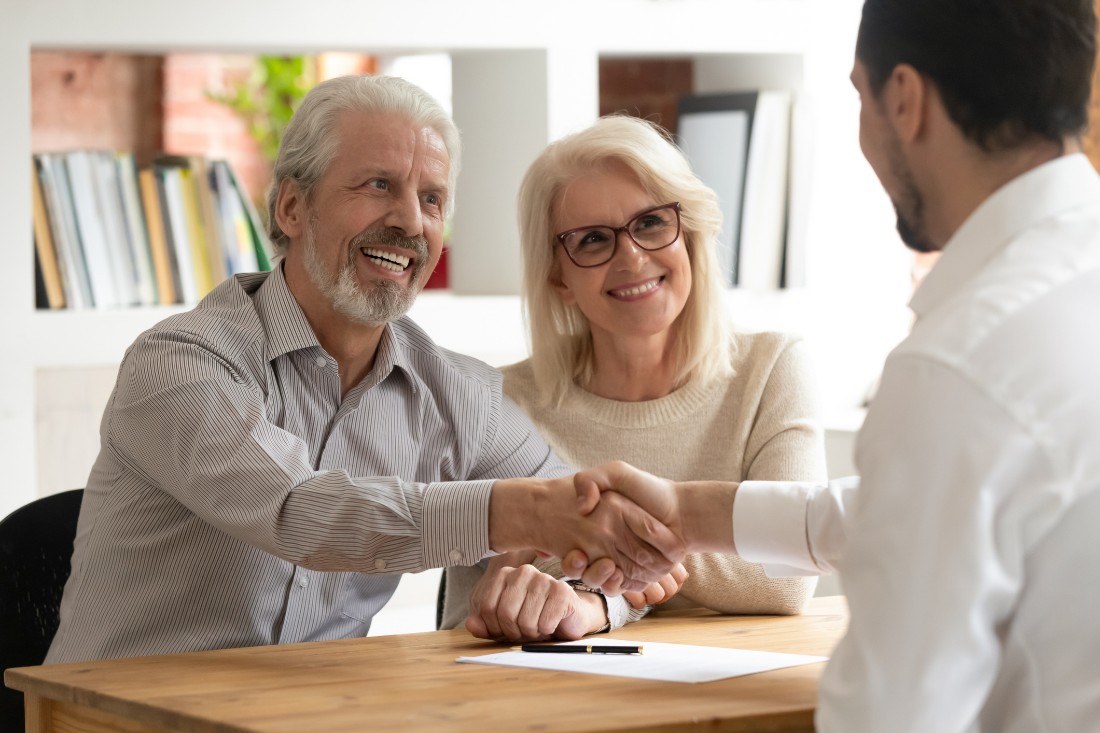 In a market that favors buyers, working with a Realtor may not seem as important as in a more competitive market. This notion is a common home buying mistake that could lead to plenty of lost opportunities.
A real estate professional has expertise that homebuyers like you can greatly benefit from. These are just a few of the advantages that you can get when you work with one.
You can find the right property faster

There can be dozens of listings for Hamilton, Montana real estate at any given time. Of course we can help you find the right listing. But you can do that for yourself so why would you need us? The problem is that you will find the same listings on dozens of different sites, including this one. Every listing in all of Western Montana is displayed here with beautiful enlarged pictures and as complete information as is available.

However, these listings are usually gone very quickly or they become old and stale because they are overpriced or there is something wrong with them.

There is a better way. Let us know what it is you're looking for and we will have our research team go out and find unlisted and premarket properties matching your criteria. The public is not even aware that these properties are available. You can view targeted select properties online or in person at your convenience.

We call it the Perfect Home Finder Program and it's a more efficient way of finding your next home, saving you time and effort.

(Note: There is no charge or obligation for the Perfect Home Finder Program. Contact us for more details.)

You can get a better price

You know you have the upper hand in a buyer's market, but do you know how to take advantage of this opportunity? Negotiating real estate prices is not as easy as you might think. Lowballing can shut the door to further talks with the seller while not being aggressive enough can also lead to lost chances.

A Realtor who has been trained in negotiation and has the knowledge and background to recognize market trends, history, and local idiosyncrasies knows how to keep the seller interested while ensuring you get the best possible.

Additionally if you are using the Perfect Home Finder Program, you are working in an arm's length transaction with the homeowner and your are not competing against other buyers.

You don't have to worry about the paperwork

A real estate transaction involves a ton of paperwork – from the offer letter to the closing documents, and everything in between. Your real estate agent can take this burden off your shoulders and manage the paperwork that comes with the process.
FIND YOUR DREAM HOME IN HAMILTON, MT WITH WEST MONTANA HOMES
Founded in 2021, West Montana Homes may be the new kid on the block but founder and broker Vinda Milless has over 30 years of experience in helping clients close the best real estate deals throughout Hamilton, Ravalli County, and the rest of West Montana.
The reason West Montana Homes was created was to discover creative, more effective ways to empower clients with knowledge about the market, enabling them to make informed decisions for themselves and their families. By understanding your needs and goals, the team at West Montana Homes aims to offer tailored options and assistance to ensure a successful outcome.
We are part of your team to achieve your real estate goals, and as team players, we are willing to go above and beyond to ensure a successful outcome.
Let's discuss how we can help you buy or sell a home in Hamilton or the rest of West Montana. Call us today at 406.777.0710 or send us an email to get started.