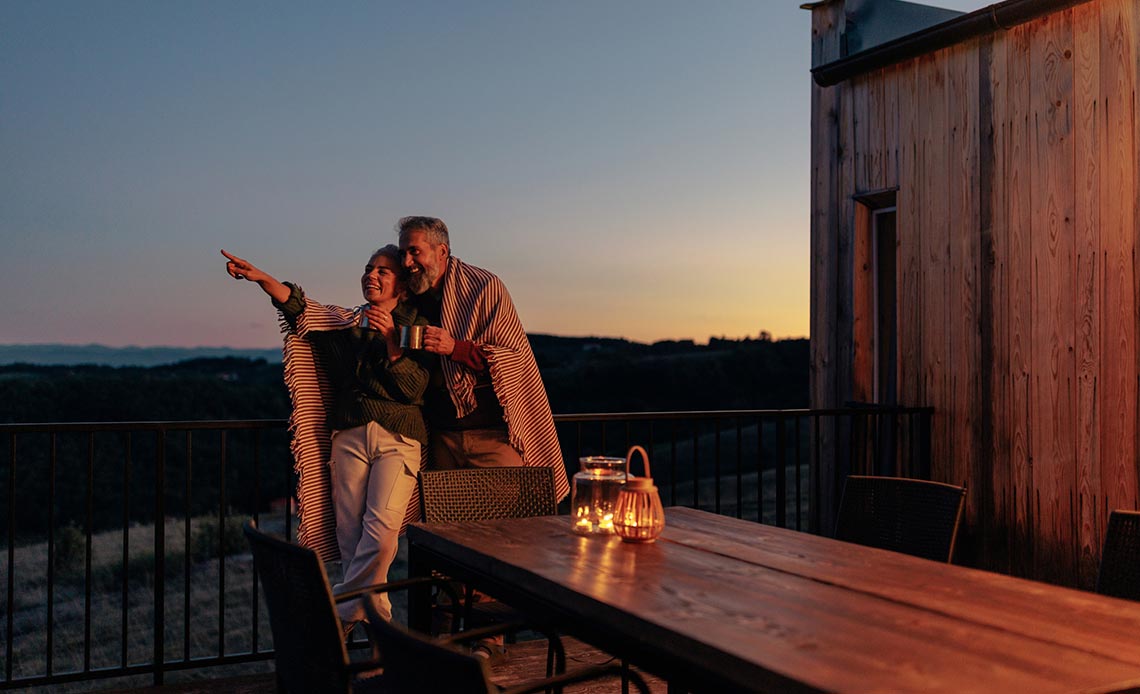 Lying in Southwest Montana, Bitterroot Valley in Ravalli County is known for its serene atmosphere, stunning natural beauty, and picture-perfect mountain scenery. Here, one community stands out for its warm and friendly vibe, great amenities, a host of conveniences, and boundless recreational opportunities – the city of Hamilton.
With just a little more than 4,600 residents, Hamilton may appear like a sleepy little town. But the gorgeous mountain community more than makes up for that. Its location right in the heart of Bitterroot Valley makes it an attractive new home or a getaway and beloved by those with a sense of adventure and a deep love for nature. The incredible views and relaxed lifestyle bolster Hamilton's reputation as one of the ideal spots for the best luxury homes in Montana
Read on to learn more about why Hamilton is one of the best places to find luxury homes in Montana and what you should consider when buying one.
LUXURY HOMES IN HAMILTON, MT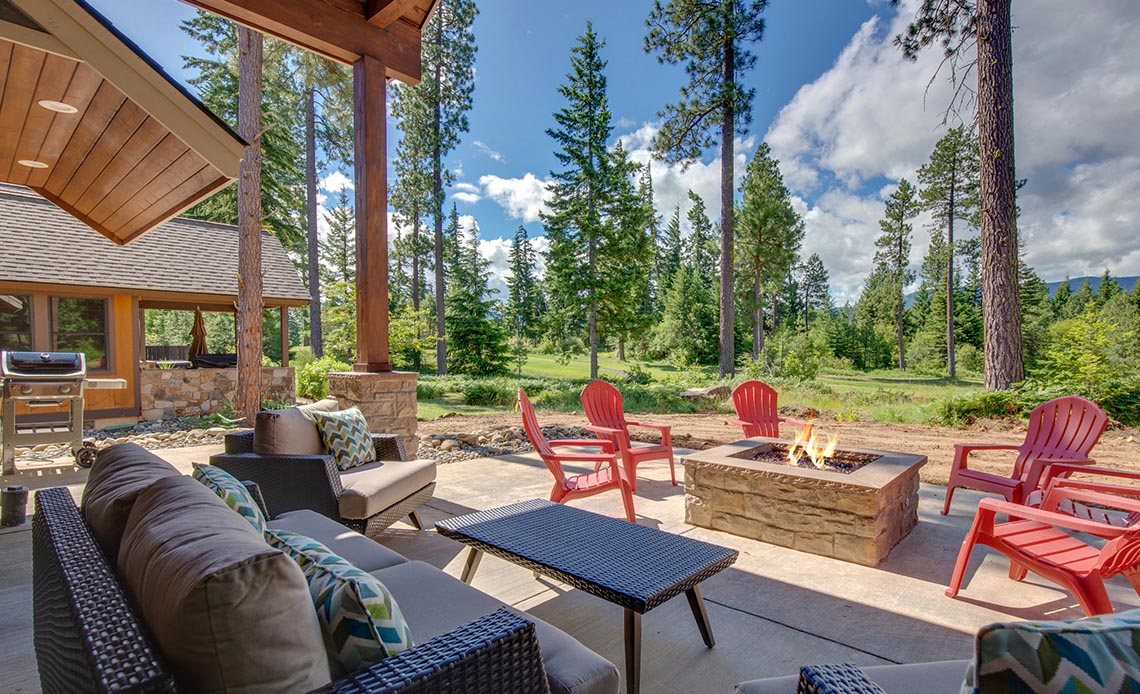 Montana may not be the first place that comes to mind when people think about luxury homes, which is why you may be pleasantly surprised by the available choices in Hamilton. What you get is a taste of the good life in a gorgeous mountain setting. Add the bustling local art scene, the fine restaurants, the friendly community, and all the outdoor recreational activities you could possibly dream of, and you have all the makings of a stunning place to settle down in. And the best part is that you get to do so in a property that not only comes with all the conveniences you need, it also offers you the level of privacy you want.
Price range
In general, homes in Hamilton, Montana had a median listing price of $615,000 in September 2023. That's higher than the median cost of homes in the United States, which stood at $410,200 in June 2023, and Montana itself, which was $527,000, also in June 2023.
While there are plenty of predictions when it comes to the rise and fall of real estate prices well into the early months of 2024, all are guesstimates at best. Inventory and interest rates are better indicators of how the real estate market will perform. And on that front, two things have emerged:
Builders are accelerating new construction to address the ongoing shortage of homes, which, when combined with the 1.3% rise in the value of homes since 2022, has resulted in a US real estate market that's now worth a record $52 trillion. The challenge builders continue to face is the availability of buildable land.
As long as inflation remains high, there is little or no chance for the Federal Reserve to lower interest rates, prompting lenders to offer mortgage rate buydowns in order to get potential buyers to actually buy.
What does this mean for the luxury home market in Hamilton, Montana?
Good news for buyers: With Hamilton, MT finding itself in a buyer's market in September 2023, determined luxury homebuyers can have the upperhand in terms of making an offer, negotiating terms and contingencies, and paying in cash to bypass interest rates.
Sellers can offer concessions. When fielding lowball offers, sellers can try to maintain their margins by offering concessions. These include repairs or upgrades, warranties, closing costs assistance, and so on.
What's out there?
For under $2 million, you can find older homes, such as ones built in the 1970s, that are located close to town. Furnishings have been updated and some feature a stream within the property. For homes in this price range, inquire here
For $2 million and above, there are single-family homes with 4 bedrooms and several acres of open land along with all the typical features of a luxury home. For homes in this price range, inquire here
Upwards of $2 million. There are newer multi-acre properties just shy of $10 million featuring everything from a Japanese garden to fully equipped gourmet kitchens to spa-like bathrooms, and waterways. For homes in this price range, inquire here
Typical size
In Hamilton, space is never an issue. Even smaller homes have plenty of room, with at least 5 acres to spare. Luxury homes offer even more acreage. It's not unusual to find properties of at least 30 acres, and a sprawl of up to 80 acres. The benefits are evident:
The space for future builds
Heightened privacy
The ability to engage in various hobbies
The freedom to explore the beauty and potential of the property
Farms and ranches are also popular in Hamilton, with sizes starting at about 10 acres going all the way up to 100 acres. A few farmlands have been converted for residential use, although there is still plenty of space to set up your own farm operations. Some of these properties are also located near land owned by the US Forest Service, which you can freely access and explore. Expect to find farmland and ranches with:
Irrigated pastures
Private reservoirs for fishing
Spring-fed ponds
Trails for hiking and horseback riding
Locations
When it comes to residential communities in Hamilton, no other name is as synonymous with luxury and fine living than Stock Farm. Stock Farm Club is a 2,600-acre private community featuring a championship golf course designed by Tom Fazio. Ranch properties in Stock Farm offer unparalleled views of the mountains and sage meadows, while mountain properties promise privacy and stunning views of the valley.
Architectural styles
Homes in Montana generally come in a variety of styles to suit a variety of tastes:
Victorian-era styles are fairly common
Montana Modern, a style that typifies rustic mountain luxury featuring clean lines, rugged and organic textures, tons of natural light, warm cozy interiors, and integrated outdoor spaces
Other styles include Colonial Revival, Cape Cod, and Queen Anne
Typical luxury home features
What does it take for a home to be considered a luxury property? It's an amalgamation of different factors, from building materials to furnishings to location to amenities within the property.
Luxury homes in Montana are usually found on sprawling estates, with hiking and horseback riding trails, including streams and ponds suitable for fishing. The property features are only amplified by incredible panoramic views of Bitterroot Mountain and the surrounding valley.
As for the homes themselves, stone fireplaces, intricate wood detailing, granite kitchen counters, large viewing windows, exposed beams, and vaulted ceilings are typical. It's also common to see wine cellars, gourmet kitchens, spacious bathroom suites, and home gyms.
The outdoor areas are often awash in the comforts of luxury living: manicured lawns, waterfalls, reflection pools, fire pits, patios, and everything you need to entertain.
In sum, luxury homes in Montana are geared toward ensuring your comfort, while giving you easy access to the great outdoors, which is what Montana is best known for.
WHAT TO LOOK FOR IN LUXURY HOUSES FOR SALE IN HAMILTON, MT
When thinking about luxury homes, some people assume that they're all alike. That all luxury homes feature ultra-modern or expensive fixtures so that it doesn't matter which property you choose because you're bound to end up with an elegant home no matter what.
But not all luxury homes are alike. When you're looking for luxury homes in Montana, you need to:
Consider how much you're willing to spend

Even if you've earmarked a substantial amount to purchase a luxury home, remember that you're not just paying for the property. There are other things to consider, such as taxes, association fees, and maintenance. Financial experts recommend setting aside 1% to 2% of your purchase price for ongoing home maintenance.

Consider your lifestyle

This will help you determine which amenities and features are absolute must-haves. You don't want to have certain features just to say that you have them; they have to fit your lifestyle and they have to be something that you and your entire family will use. Does a large swimming pool matter to you and your family? Is a spa bathroom on your wishlist? Or are outdoor kitchens? Just because certain amenities are trendy doesn't mean you will end up using or even liking them. However, it's also important to think of how popular home features are likely to affect the resale value of your home once you decide to put it back on the market.

Consider your bottom line

Speaking of resale value, it's important to keep your house in top shape. It will guarantee the continued safety and comfort of your family, as well as maintain its market value. If you set aside the 1% to 2% of your purchase price for the maintenance of your home, it's money that will redound to your bottom line.

Consider a classic design

Think of the recent fashion trend of "quiet luxury" applied to your home. It's a look that's classic, minimal, neutral, and marries form and function. It's something that will remain appealing even as architectural and interior design trends come and go. If you're thinking of your luxury home as an investment, a classic design will appeal to a broader base of buyers down the line.

Consider future developments

What kind of neighborhood or community is the property located in? Is the property close enough to amenities and conveniences but still private enough to give you the peace and quiet you crave? Is there a possibility that the area will change in the future? As early as now, learn about the types of developments that are being planned in your prospective neighborhood. You might purchase a property for the amazing views, only to find them obstructed in the future by taller structures.

Consider what's best for you and your family

All other considerations aside, your home is your castle. Make it work for you and your family's needs, wants, and happiness. How will everyone thrive in the space? Are there enough shared areas that the family can enjoy as a unit? As important, does the home ensure the privacy of each member of the family? When current needs are met and future requirements are taken into account, the only thing left to do is to enjoy the luxury home you've purchased with thoughtful consideration.
WHY YOU NEED A REALTOR WHEN BUYING A LUXURY HOME IN HAMILTON, MT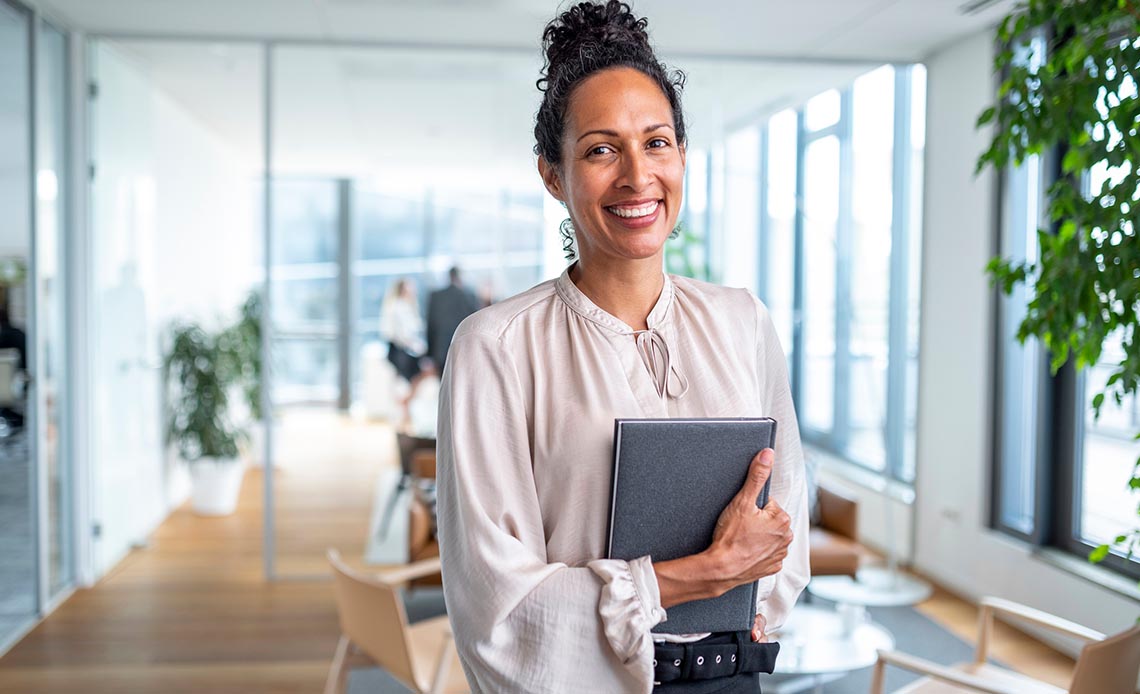 Numerous property listings are available online, and they're most likely the first source you checked when you decided to look at the available luxury homes in Montana. Given their accessibility, you may be tempted to go it alone in the process of buying a luxury home, but there is so much more to the home buying process than simply picking a listing and setting up a schedule to view it.
Here are a few reasons you'd want to have an experienced Realtor on your side when you buy your luxury home:
Luxury homes are limited in number

If you work with a local Realtor, they can immediately alert you to luxury homes that are unlisted or have just gone on the market. This allows you to act faster and put an offer on your dream property before anyone else snags it.

You'll have more properties to choose from

You might see a lot of properties online, but there are a lot more that's not being made publicly available. A Realtor can give you access to exclusive listings and land you an appointment to view them before they go on the market. That means there's no reason for you to lose hope when you see that a property you're eyeing has been sold, because your Realtor will most definitely have more properties lined up for you.

Realtors understand the needs of luxury buyers

Realtors who work with luxury buyers are in tune with their needs. They know what matters most: convenience, quality, amenities over size, panoramic views (read: balconies, rooftop terraces), and investment potential. Realtors are also aware of the latest trends in luxury homes like double primary suites, elevator access, private indoor pools, smart home integration, etc. They will look for properties with your requirements, but may also suggest other properties that conform to your aspirations, aesthetics, and other real estate goals.

You're privy to exclusive information

Your luxury Realtor will not only give you access to private listings, but they also have a vast network of sellers, agents, and developers and they can utilize their connections to give you first dibs on a property or give you insight on any new developments that are coming up in the area. This will provide you with a better picture of your prospective property's value in the future.

Your Realtor will keep you focused

The homebuying process can be complicated and emotional. You may get distracted by all the different available properties, or you may become overwhelmed by the process and the various details involved. Your Realtor serves as your rock and sounding board during this time, helping you stay focused on your property goals.

Everything is handled for you, from paperwork to negotiations

Your Realtor will be on top of every situation. They will inform you about local laws, national trends, and every regulation that governs real estate transactions. In short, they will make sure that t's are crossed and i's are dotted every step of the way.
Think of your Realtor as your home buying partner. As part of your team, they will look out for you, get you the best deals, and make sure you don't have to lift as much as a finger throughout the process – except when you finally have to sign a contract.
FIND YOUR LUXURY HOME IN HAMILTON, MT WITH THE HELP OF AN EXPERIENCED REALTOR
Finding luxury houses for sale in Hamilton, Montana, is seamless and easy when you partner with the right team. Vinda Milless, founder of West Montana Homes, brings more than 30 years of real estate experience to every transaction, helping clients secure the best deals on homes that check every item on their must-have list.
The team at West Montana Homes are experienced Realtors in Hamilton, Montana, who take great care to understand your needs and requirements, and then go about curating a list of properties that suit your goals. Even if you don't have a clear picture of what you want just yet, we can help you refine your vision until you figure it out. Our mission is always to keep you happy, which is why we handle every aspect of the process from start to finish.
We look forward to helping you find the best luxury homes for sale in Montana, particularly in Hamilton. Call us today at 406.777.0710 or contact us here to get started.