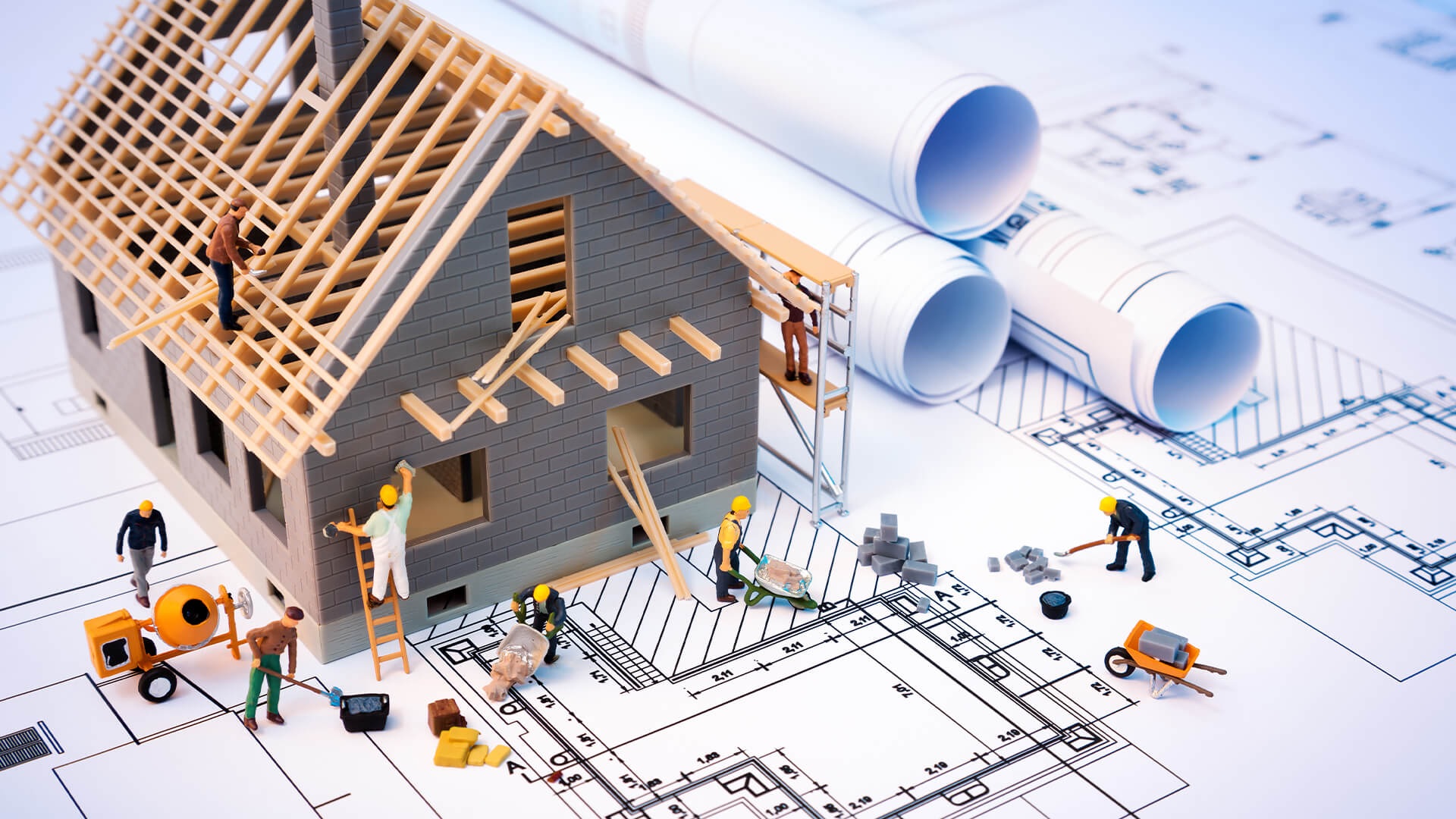 When we find a really good article that you might enjoy, we like to pass it on. This one by Laura Mueller gives you some insight into pros and cons of buying new construction versus something already built:
It took about six months of searching real estate listings before my husband and I settled on buying a new construction home. The properties in our price range would all need significant updates and renovations to get them looking how we wanted, and when you've already spent big on the purchase price, it's hard to find the extra funds for customization and add-ons. Deciding to build a new construction home was the easy part. It's when we started to move forward with the process that we learned it's not all as simple as just having a custom home built to your specifications.
When you're buying new construction, you need to be deliberate about asking the right questions and advocating for yourself. The more you can understand about what to expect before getting started, the better prepared you'll be for getting through the process with your sanity intact. Our home is still in the early stages of building so we're not quite across the finish line yet, but we have learned a thing or two about what it means to buy new construction and what the pros and cons are of going this route. And while the pros overwhelmingly outweigh the cons (at least for us), these are all things that you should keep in mind before deciding to build a new construction home.
Pro: Brand new home versus "used" home
There's something to be said for the desirability of moving into a home that nobody has lived in before. Everything is perfectly clean and pristine, and every detail, from the biggest appliances to the molding along the baseboards was put there specifically for your use. While it's not a necessity (and certainly many people love the pre-owned properties that they've purchased), if you're someone who likes to keep things extra clean or is worried about scary surprises from a resale home, starting from scratch is a great way to go.
Con: All builders are not equal
The experience of building new construction varies among buyers because the policies, skills, and options available vary among builders. We got lucky in that our builder has been constructing housing developments in our area for more than 50 years, and has a great reputation for both reliability and the quality of the homes produced. But it's just as likely that you'll come across a builder with less proven experience, and you need to be wary about who you choose to build with. When choosing a builder for your new construction home, look beyond the pictures on their website and seek out more information to ensure you're making the right choice. Check out homes they've completed, talk to homebuyers who have previously built with them, and make sure there are no major complaints filed against them. You shouldn't have trouble finding a great builder for your home; you just have to do the work to make sure whoever you go with will deliver what you're looking for.
Pro: Exterior and interior customization
Nobody knows your wants and needs better than you do, and having so much control over the details that fit your home to your taste and lifestyle is quite a luxury. Buying new construction means that you get to pick out everything from the color of your siding and trim to the placement of every single light bulb and outlet. Many of the things that you get to customize are difficult – or at least very expensive – to put in after a home is constructed, such as a deep pour basement or extra windows in the living room. If you're someone who loves design or just someone with a lot of preferences about what makes a perfect space, you'll really enjoy getting to make so many decisions about the different aspects that make your house a home.
Con: Limited options
While you do get to customize, there are far from limitless options dictating your choices. For example, you won't be able to add a sunroom that isn't listed as an option on the original plans or choose a different placement for the fireplace. Many builders will only let you choose between one or two paint colors for all of your interior walls, so if you want anything different, that's a project you'll have to take on after the home is built and closed on. In some cases, you will be able to purchase options such as different appliances outside of the buyer and have them installed (usually at a premium) with the general construction. But for things like countertops and carpeting, you'll likely only be able to choose among the options presented by the builder.
Pro: Limited options
But wait – limited options is a good thing, too! Unless you're a home design pro, it's easy to get paralyzed by the sheer amount of choices you can make when building a home. When building a custom home through a hired contractor instead of a development company, many buyers have to hire architects and designers to help them sift through the wide array of options and make smart decisions. In that way, having, say, six kitchen faucets to choose from instead of six hundred, is actually a benefit to buying new construction, and can help ease the stress that comes from having too many options.
Con: Upgrades aren't cheap
The first price you see when choosing a new construction home is the base price of the property. This includes the structure itself (without any optional add-ons, like extra bedrooms or first floor bump outs), and may also include things like the lot the home will sit on and the landscaping that will surround it – or not. It also includes all the standard finishes, which are often not the best looking or highest quality options. To get your house looking how you want it, you're going to have to choose some upgrades, and those will quickly make the price of your home go up. Things like wood floors instead of carpet, recessed lighting, fireplaces, and updated kitchens are all going to add on to the cost of your home in big ways. It already costs about 20% more to buy a new construction home than an existing one, so factor in additional costs and be conscious about finding a balance between getting the things that you want and staying within your budget.
Pro: Energy efficiency
Newer homes across the board are taking advantage of innovations in energy efficiency, and if you build new construction, chances are you will get a home that is specifically built to use less energy. There are a lot of variables in a home that can be optimized for energy efficiency, including insulation and air sealing, heating and cooling, and appliances. When you build new construction, you have more say over the strategies used to reduce your home's carbon footprint. Your builder likely already includes some of those options, like energy efficient windows, which can prevent the 25%-30% heat gain and loss attributed to less efficient windows. Ask about other energy saver options as well, like dual flush toilets, smart thermostats, and LED lighting.
Con: Less room for negotiating
When you're buying a pre-owned home, the price is set by the market and by the previous home owner, who may or may not understand the true value of their home. For that reason, negotiating is just part of the process, and it's totally rational to expect that you'll pay less than the price that you see on the listing, provided there isn't competition for the property. When you're buying new construction, however, what you see is typically what you're going to pay, plus any upgrades. Builders don't like to lower the base prices on homes because that alters the comps of the development and will result in more buyers looking for ways to negotiate down. They may, however, offer some discounts or financial incentives, so look for those instead of expecting to convince a buyer to lower their price.
Pro: Less maintenance costs in the first few years
New homes aren't necessarily impervious to needing repairs, but the chances of having to fix a leaky roof or a broken pipe are significantly lower, meaning less stress and less money spent while everything is still new. In addition, most builders include a range of warranties with their homes, which may include a short term full structure warranty and a longer term exterior warranty. It's a big financial benefit, and a nice relief in the years following such a major purchase.
My own experience buying new construction has been a positive one, with the cons not mattering much in comparison to the pros. To figure out if it's the right choice for you, gather all the facts, do your research, and think clearly about what you want in a home, both now and in the future. Consider bringing an agent with you to meet with the builder's sales person so that you have someone helping you advocate for your interests. The more you know going into the process, the better you'll be able to navigate the sometimes tricky process of building a new construction home.